UDRP Element 2: Legitimate Rights
Now that you have the first element of the UDRP analysis down, let's talk more in depth about the second element and what a complainant will need to prove in a domain dispute.
What is the process for establishing legitimate rights in a domain name?
While the complainant has the overall burden of proof, this can often lead to the impossible task of proving something that is generally within the knowledge of the respondent. Therefore, element 2 is proved through a burden shifting framework. That is, once the complainant establishes a prima facie case that the respondent lacks rights or legitimate interests in the domain, the burden then shifts to the respondent. The respondent then must offer evidence demonstrating rights or legitimate interests in the domain name.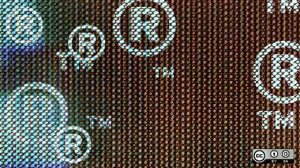 Any of the following circumstances if proved based on the panel's evaluation will demonstrate the respondent's rights or legitimate interests to the domain:
Before any notice to respondent of the dispute, respondent's use of, or demonstrable preparations to use, the domain name or a name corresponding to the domain name in connection with a bona fide offering of goods or services; or
Respondent (as an individual, business, or other organization) has been commonly known by the domain name, even if respondent has acquired no trademark or service mark rights; or
Respondent is making a legitimate noncommercial or fair use of the domain name, without intent for commercial gain to misleadingly divert consumers or to tarnish the trademark or service mark at issue.
The panel will then weigh all the evidence, with the burden of proof remaining on the complainant.
What factors will a panel look at when analyzing rights and legitimate interest in a domain name?
The status and fame of the trademark;
Whether the respondent has registered other domain names containing dictionary words or phrases; and
Whether the domain name is used in connection with a purpose relating to its generic or descriptive meaning (e.g., a respondent may well have a right to a domain name "apple" if it uses it for a genuine site for apples but not if the site is aimed at selling computers or MP3 players, for example, or an inappropriate other purpose).
Does a trademark corresponding to a disputed domain name automatically establish rights or legitimate interests?
Panels have recognized a respondent's rights or interest in domain name when it corresponds to a registered mark. However, panels have generally declined to find rights or legitimate interests in a domain name where the mark was obtained primarily to circumvent the application of the UDRP.
For more information about the second UDRP element contact Revision Legal's trademark attorneys through the form on this page or call 855-473-8474