Internet lawyers using connections between law and technology to prosper online.
You operate in an online presence. So do we.
At our core, we are Internet attorneys. Our copyright, trademark, corporate, and litigation practices areas are based on our experience and passion for helping online businesses grow. As focused Internet attorneys, we understand the languages you speak, the complex and unique issues you face, and the speed at which you expect projects completed.
Why should you turn to Revision Legal?
Experience: We counsel businesses and individuals in a wide range of Internet related issues including domain name disputes/theft, copyright and DMCA, and trademark and unfair competition matters. We also act as general counsel to Internet based businesses such as e-commerce companies, affiliate marketing platforms, high-traffic bloggers, and crowdfunding platforms.
Structure: Our firm is centered around efficiently providing high level, specialized legal advice. We move as fast as you do. We regularly assist clients from all over the country and around the world through our case management system and online bill payments. We are dedicated to transparency and keeping the client informed at all stages of the process. We are not your typical law firm.
Results: We are committed to obtaining client goals. Whether we are in complex litigation against a big-box retailer or licensing valuable data, we focus on producing the desired result in the shortest amount of time. We have litigated against some of the largest corporations in the world and when truly unique challenges arise, we show up ready to work.
Some Of Our Internet Law Cases
Obtained a temporary restraining order on behalf of our client.
Revision Legal represented the defendant, a service provider, in a trademark infringement case. The case was settled to the mutual satisfaction of the parties.
Revision Legal represented the plaintiff in a domain name theft action. The domain name was recovered for the plaintiff.
Revision Legal represented the plaintiff, an ecommerce store, in a cybersquatting lawsuit. The case was settled to the mutual satisfaction of the parties.
Revision Legal represented the plaintiff, an e-commerce consultant, in a breach of contract and copyright infringement lawsuit. The case was settled to the mutual satisfaction of the parties.
Revision Legal represented the plaintiff in a domain theft action to recover the 3d.com domain name, which had been stolen from the plaintiff. Plaintiff recovered the domain name.
What Our Clients Are Saying About Revision Legal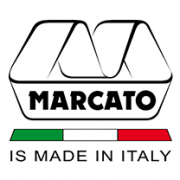 "Revision Legal has been a constant, consistent, excellent source of good counsel to protect Marcato's brand and worldwide reputation. They provide a great balance of tough enforcement and being a pleasant business partner."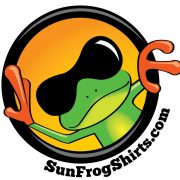 "Revision Legal is one of the finest law firms I have had the privilege to partner with. As a general counsel for a busy and risk-prone .com, I have come to rely heavily on the skills and expertise Revision Legal provides–both from a legal counsel standpoint and from helping me manage and reduce my department's own expenses. I trust them with our IP litigation, but I also appreciate them for their strategic vision, prompt action and attention to detail. I highly recommend Revision Legal to any general or in-house counsel looking for an excellent, dedicated legal firm that is extremely well-versed and knowledgeable in the law, but also very mindful about the practical business and cost implications us general counsel face."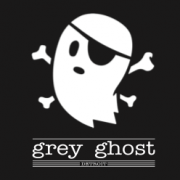 "Revision Legal has been instrumental in the success of our restaurant group since day one. The breadth of expertise of the Revision Legal attorneys has allowed us to use the firm as a resource in several facets of our business. They are always prompt and thorough in their responses and interactions, which gives us the ability to navigate seamlessly through the day to day operations. They have become instrumental to our business and we are grateful to have them on the team."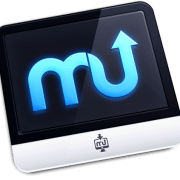 "Revision Legal seems to take the approach of being a very pro-active law firm. They helped MacUpdate know what we don't know that we don't know. We hired them to compose our EULA (End User License Agreement) for our MacUpdate Desktop 6 app. It was a extremely efficient and well thought out process, customized based on the privacy issues that could come with this type of app. Since we're a Mac computer business, it was also refreshing to see them complete work their his Macs, moving around the OS as fast, if not faster than we navigate our own Macs. They are a "get things done" type of firm."
Cybersquatting claims lie at the intersection of trademark law and domain name registration and use. These often complex claims require experience to prosecute and defend. To learn more about this claim, click here.
Online defamation is rampant. And many times, blatantly false reviews are posted for the sole intention of damaging a business's reputation. Revision Legal's attorneys are experts in protecting and repairing your online reputation.
Revision Legal's attorneys are experts in privacy law. From drafting privacy policies to enforcing privacy rights in court, Revision Legal's attorneys can handle your privacy matter.
Revision Legal's attorneys understand your e-commerce business. Our attorneys represent clients in all e-commerce matters, including minimum advertised price policies and other commercial transactions.
Our attorneys have litigated cases in federal and state courts around the country, including in front of courts of appeals and supreme courts. Let our expert litigators handle your Internet litigation.
Internet Contracts
Revision Legal's attorneys are experts in Internet contacts, including website agreements, end user license agreements, and privacy policies.