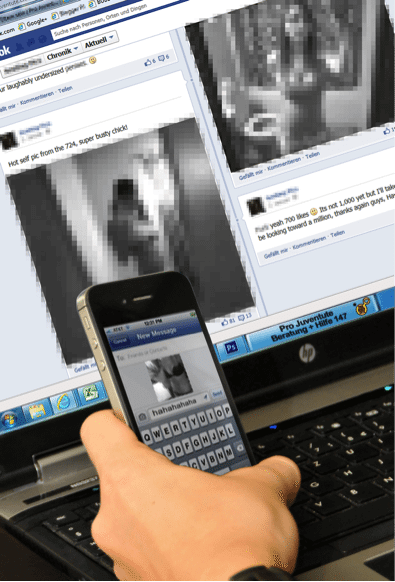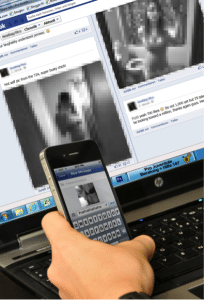 There are few feelings worse than when the faith and trust that's been placed in a loved one is smashed and plastered across the Internet for the world to see. More accurately described as 'nonconsensual pornography,' ("NCP") the ever-growing area of revenge porn is at long last starting to see a response in the judicial arena. The list of lawyers prepared to take on these emotionally charged and painful cases is also growing. Whether or not it's growing fast enough is an issue for another day, but most would suggest that the answer is a strong "no." 
As was discussed in '5 Steps to Respond to Revenge Porn,' one key step that can help your actions progress more quickly is seeking legal counsel. While no federal law addresses NCP, the list of states creating their own laws to protect their citizens is increasing. As a result, the number of lawyers practicing in this field is also growing.
The Cyber Civil Rights Initiative ("CCRI") is a not for profit organization that was made specifically to address NCP. Starting out as a way to raise awareness about the issues surrounding NCP called End Revenge Porn, it became a global initiative to protect victims, offer assistance, and work towards the creation of laws to stop the issue before it gets out of hand.
The CCRI offers a list of lawyers across the United States who will take on NCP cases for either pro- or low-bono and they're constantly updating this list. But what if your state isn't on the list, or the lawyers listed are too busy to take your case on?
When it comes to finding a good lawyer there's a group of similar steps you can follow, no matter what your issue is. First, it's always good to talk to family and friends: see if they know of any good lawyers you could reach out to. It may be difficult when dealing with a topic as sensitive as NCP, but if you need legal advice you want to put the time in to make sure you get the right person for the job.
Even if you're referred to a lawyer who practices in a completely different area, lawyers talk to each other and despite outside perception, the law community is quite small. So there's a good chance your new acquaintance might know the right person for the job.
Another option would be to look at local bar association websites, which often have attorney referral services. They can put you directly in touch with a lawyer that can help you face these demons.
Try to reach out to at least several lawyers practicing in the field you need help in. From there you want to "interview" them – talk to them and find out about their experience in the field. It's also a good idea to go back to that state bar association website and learn if that particular lawyer has any pending or past disciplinary actions against them. If you're comfortable talking to them about your concerns, and feel confident that they're knowledgeable and will be able to help you, you may have just found the right candidate.
Unless the lawyer offers to help you pro-bono, legal fees are also going to be a valid concern. There are several important things to discuss with your potential lawyer in that first conversation. Fees are definitely one. Another area of discussion should be whether or not the lawyer is comfortable with you calling periodically to learn where your case stands. You want someone that's comfortable keeping you in the loop and explaining things to you as the process moves forward.
Finally, another element to consider is the size of the firm. Smaller firms can often offer a more personalized experience. Larger firms often have more resources available to them, but will have many cases going at once; you may not receive the individual attention you're looking for. There are pros and cons to both options, so consider this when deciding who you want to represent you.
At the end of the day, you need to be comfortable in your decision – if you feel the lawyer is trustworthy, knowledgeable and able to offer you the kind of service and attention you want, then it would seem you found the right lawyer for you.
For more information regarding 'revenge porn' and what actions you can take in the aftermath of such a horrific event, please contact Revision Legal's Internet Privacy attorneys through the form on this page or call 855-473-8474.
Image courtesy of Flickr user Pro Juventute.