We live in an intangible world. Our checks are directly deposited, we pay for goods with our phone, and our entertainment is available from anywhere with Wi-Fi. And while this is all extremely convenient, when digital assets go missing, we are left with a sense of hopelessness. This is especially true when Frozen has disappeared from your iPad and you are packed up for a 3-hour drive with your two-year old daughter.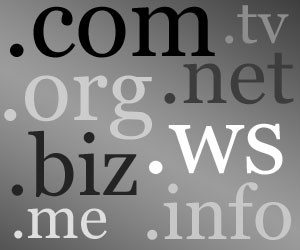 And while the temporary loss of a favorite movie is distressing, it is nothing compared to the loss of an extremely valuable form intangible property: domain names.
Domain name theft is a huge problem. But, with the help of competent Internet attorneys, you can recover your property. Here are a few tips to help.
Track Your Steps
To recover your domain names, your attorney will need to serve subpoenas on a number of entities, including your domain name registrar. To narrow the scope of the required search, you should carefully track your interactions with your domains to determine the time they were stolen.
Because there is no way to "feel" the domains being taken out of your possession, some owners may not notice the missing domains until days or weeks later. It is critical to pin down an approximate timeline of when the domains were taken. Checking the WHOIS records will likely help in this situation. However, the point is you want to have dates, and hopefully times, in which unauthorized access to your registrar account was obtained.
Secure Other Accounts
Once one of your accounts has been compromised, you should assume your other online accounts are equally damaged. For example, access to your email account, bank account, social media accounts, credit card accounts, and any other account that holds sensitive information should be immediately confirmed. If you have access, change the passwords.
Contact An Attorney
It is likely you will first contact your registrar to complain about your missing domains. While this may seem like the right step, it could be a waste of time.
The problem is that from the registrar's perspective, everything seems normal. The account holder signed into his or her account and transferred the domains to a new registrar. As a result, most registrars will not take any affirmative action to protect your domains without proof the domains are subject to litigation.
As a result, it is imperative that you contact an attorney to file suit as soon as possible. Once a lawsuit is filed, registrars will usually place domains on an administrative lock to prevent further transfer. This is an incredibly important step and provides some control over your property.
Filing litigation to recover domain names is a complex puzzle of factual, legal, and jurisdictional issues. For the best chances of recovering a domain name, you will need an experienced attorney's help. We have recovered over $3.5 million worth of domain names. If you are in this difficult position, contact us today.
(Photo credit to Widjaya Ivan).