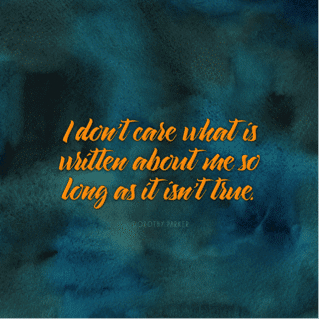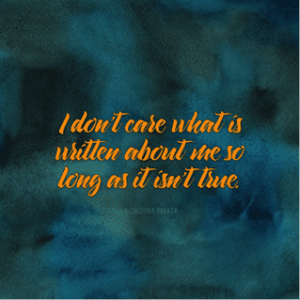 Unhappy consumers take to the Internet and social media all the time. It's commonplace today for a person irritated by a flight delay to post on Twitter, or someone that received poor service in a restaurant to leave a damning review on a consumer based website. But, what happens when the complaint lodged against the service provider isn't true? The answer is that you get sued, and the First Amendment won't protect you.
In a recent case coming out of the District Court of Appeal for Florida, a lawyer was awarded damages after she was subject to libel and defamation online. Ann-Marie Giustibelli represented Copia Blake in her divorce proceedings against Peter Birzon. However, the tables were eventually turned when Blake fired Giustibelli and took to the Internet with her ex-husband Birzon to spew defamatory comments regarding Giustibelli's services. The posts made claims of excess charges and that Giustibelli drew the proceedings out to get paid more.
Unsurprisingly, Giustibelli sued, and she won. During the trial, Blake and Birzon admitted that many of their comments were false, but suggested that because their statements were opinion, the First Amendment protection of free speech safeguarded them against prosecution. The court disagreed.
Despite agreeing with the lower court decision, the Court of Appeal wrote a decision suggesting that the issue "presents a scenario that will likely recur, and the public will benefit from an opinion on the matter." The court held that the blog's claims that Giustibelli falsified the contract between herself and Blake were actually factual allegations, and that the evidence proved that these claims were false.
The court didn't address any of Blake and Birzon's other arguments, finding that they had not been adequately briefed, weren't preserved, or lacked in merit.
In this instance, Giustibelli was fortunate because she knew who was posting the comments online. Not everyone is so fortunate. Given the power of technology and the ability of an individual to post comments online without disclosing their identity, this can be a major challenge. For more information on how to proceed when you don't know who is posting defamatory comments about you or your business, look at "Internet Defamation: Who Do I Sue if I Don't Know Who Defamed?"
For more information about what options are available to and what can be done to have defamatory comments removed from Internet service providers, contact Revision Legal's Internet Defamation attorneys through the form on this page or call 855-473-8474.
Image courtesy of flickr user brett jordan.