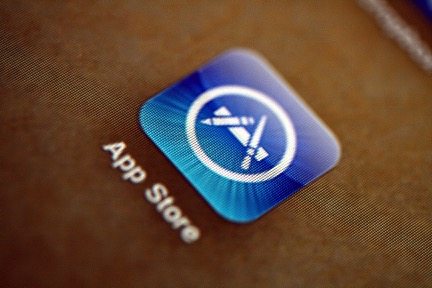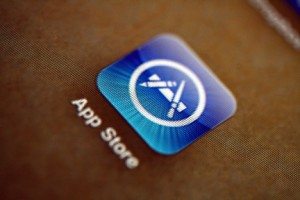 As the app market speeds up, developers are rushing from app conception to coding to cross-platform publication. At the same time, developers are trying to navigate this new marketplace without losing any rights to their creative work. The Apple App Store presents a specific set of guidelines for developers to abide by while creating their apps in order to ensure that those apps are acceptable to Apple.
Control Over the Market
In the Apple App Store, Apple is the boss. While Apple's main goal is to help its users access quality apps, it still has a final say on what can and cannot be downloaded by Apple devices. The Apple Store Review Guidelines are the typical parameters that Apple has set forth. When a developer wishes their app to be sold and downloaded on the App Store, it must first meet these Guideline requirements and then be accepted by an Apple examiner.
Goals of the Apple Store Review Guidelines
Apple is dedicated to creating a marketplace where every app has a quality purpose. To this end, Apple's examiners have the ability to reject pending apps. If apps are rejected, the developer has the right to appeal the decision, but it is always safer to follow the guidelines before rejection than to fight an appeals board afterward. The main concern expressed by Apple is in its commitment to inventive, quality, non-advertising based applications. While there are many overlapping apps in the App Store, Apple is dedicated to ensuring each app has an added component that has not yet been seen by the Apple consumers. Additionally, it understands that advertisements fund mobile app developers, but does not want any app to be designed predominantly for ads.
Apple's Commitment to Intellectual Property Rights
Under Section 8 of the Apple Store Review Guideline, Apple dedicates itself to preventing the use of third party's intellectual property. While this is not the protection that a registered trademark or patent can bring a developer, it is Apple's way of protecting its own pre-existing developed apps from being duplicated.
Top 5 Reasons an App Could Be Rejected
While the complete list of reasons an app can be rejected is extensive, these are five of the more common rejections. Developers should keep these in mind as they work on their apps.
Predominantly advertising: While an app developer may use multiple ad placing tools, ads may not be the predominating visual in any interface
Defaming a public figure: Personal attacks on anyone are not permitted
R-rated material: Anything from pornography to realistic violence is prohibited
Risks of damage or harm to another via use of an Apple device in a way not intended by Apple
Alteration of standard switches: The developers cannot change the use of the standard buttons (i.e. the volume button, silent/ring switch, home button, etc.)
Mobile Game Attorneys
Mobile game developers face more issues than just the Apple Store Review Guidelines. In order to protect your app past the point of getting it on the App Store, an attorney would be able to ensure that your work is legally safe to get out in the market. If you have mobile game developing needs, contact one of our Mobile Game Attorneys at 855-473-8474.