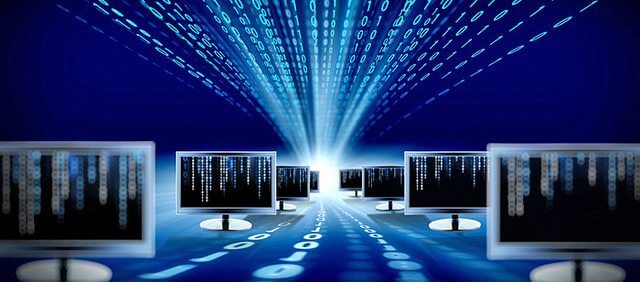 We are only six months into 2017, and we can already tell that it is going to be a bumper year with regard to instances of data security breaches. Looking back at the hacking statistics from 2015 and 2016, we should not be surprised at the number of security breaches that have already happened in 2017. Nor should we be surprised about how rapidly cybersecurity attackers are evolving their techniques to affect more computers and devices than ever before. Hackers' reaches will only keep expanding as time goes on.
Reflecting on Hacking Statistics From 2015 and 2016
Data from the two previous years clearly indicates a pattern in which cyber security breaches are occurring ever more frequently. In 2015, for instance, there were more than 177,866,236 personal records exposed via 780 data security breaches, according to the ITRC Data Breach Reports. In 2015, hacks occurred in every single state in the US, and the breakdown of the breached targets by type of entity is as follows:
Businesses were the target of 40% of the security breaches (312 breaches).

Medical and Healthcare entities made up 35.4% of data breach targets (276 breaches).

Government or military targets made up 8.1% of cybersecurity breaches (63 breaches).

Educational institutions accounted for 7.4% of data breaches (58 breaches).
In 2016, hackers not only logged an uptick of 38% in their use of phishing type security attacks according to "Key findings from the Global State of Information Security® Survey 2017" by PricewaterhouseCoopers, but it also became well-known that hackers were finding devices to target beyond computer systems and networks. Unsecure wireless medical devices, mobile devices, and even cloud architecture all came under attack in 2016. With security breaches arising on multiple fronts, companies, healthcare systems, governmental and educational entities, and individuals started to realize how real the threat of cyber security attacks was. In order to combat attacks, people began to increase their use of data security protection measures in 2016:
52% of individuals, businesses and entities utilized intrusion detection tools.

51% actively monitor and analyze security information for their vulnerable systems.

48% conduct vulnerability assessments.

47% utilize security information and event management tools.

47% regularly conduct cyber security threat assessments of their systems.

45% are subscribed to a threat intelligence service.

44% engage in data system penetration testing.
List of 2017 High-Profile Breaches
So far this year there have been many high-profile data security breaches potentially affecting millions of individuals' payment card (e.g., credit cards and debit card) information, personal identifying information (e.g., first and last name, Social Security numbers, address, birthday, etc.), and medical records.
The Biggest, Baddest Hacks of 2017 So Far
Hackers in 2017 have been ambitious, to say the least. This year there has been a marked increase in the scale of cyber attacks, with multiple successful cyberattacks made on a global scale. At the beginning of May, hackers launched a global cyberattack on multiple entities around the world, according to the New York Times. Using a piece of stolen malicious software originally created by the National Security Agency, hackers took down computer systems around the world. Russia's Interior Ministry was knocked off-line, as were multiple health systems across the UK, leaving the affected hospital systems to turn away patients because the facilities could not function without access to their computer systems. Overall, computer systems in 74 countries were impacted, with Russia, Ukraine, India and Taiwan suffering the most from the cyberattack.
In another cyberattack that affected the entire world, thousands of Microsoft Windows computers across the globe where hijacked by the WannaCry ransomware cryptoworm. The WannaCry malware held user files hostage by encrypting the content of the files and demanded a Bitcoin ransom before the files would be unlocked/unencrypted. More than 200,000 computers in 150 countries were affected by the WannaCry malware. Some of the most well-known victims of the cyberattack include FedEx, Britain's National Health Service, and Spanish telecom giant Telefonica.
Take Steps to Protect Your Business From Cyber Security Breaches
Cyber security breaches are a real threat, whether it is to your business, the institution that you work for, or to your own personal computer system and devices. When you are hacked, or information that was entrusted to you was potentially accessed in a data security breach, you need to act quickly to understand your rights and obligations concerning notification of potential victims. You should retain the assistance of an experienced cyber security attorney like the professionals at Revision Legal. Contact us today using the form on this page or by calling us at 855-473-8474.
Photo Credit to Flickr user Jim Kaskade.
Editors note: this was originally published in December, 2016. It has been updated for clarity and comprehensiveness.
https://revisionlegal.com/wp-content/uploads/2016/12/14929685492_e990eb8663_z.jpg
282
640
John DiGiacomo
https://revisionlegal.com/wp-content/uploads/2014/09/Trans-RL-Logo-Grey1.png
John DiGiacomo
2017-06-20 10:00:55
2017-06-20 09:47:39
2017 Security Breaches: Frequency and Severity on the Rise